---
2022 FIELD DAY
GBARC Places Third Place In Class
GBARC's ARRL Summer Field Day was held on the top level of the St. Vincent's Medical Center parking garage. It proved to be a perfect operating location. We made 900 contacts operating 2 HF, 1 HF GOTA, 1 VHF/UHF, and 1 AMSAT stations. Points totaled 3,884 which resulted in a third place award for class 2A in the country. Sixty-nine of the 71 ARRL U.S. sections and 6 of the 13 Canadian sections were contacted. Click the images to enlarge.
Thanks to all of the GBARC members and drop-ins for making this a successful event.
---
Monthly Meeting -
December 12 at 7:45pm ET
We invite all amateur radio operators and those looking to become licensed to visit us at our next meeting which will be held via Zoom.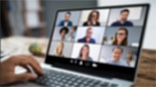 Echo Hose Ambulance Training See Map
430 Coram Ave.
Shelton, CT
You can call-in for more information or help on one of our repeaters (see information below). Our agenda includes time to socialize, handle club business, questions and answers, and usually a technical presentation.
---
Weekly net -
November 30 at 8:00pm ET
GBARC holds a weekly net in order to practice net protocol, pass club and technical information, and hold a general rag chew. Our weekly nets are held each Thursday at 8pm Eastern Time. You can participate in the net by listening to the linked repeaters at:
VHF Repeater W1BPT
Receive: 146.445 MHz
Transmit: 147.445 MHz (+1MHz offset)
CTCSS Tone: 77Hz


UHF Repeater N1KGN
Frequency: 441.700 MHz
Transmit: 446.700 MHz (+5MHz offset)
CTCSS Tone: 77Hz
Echolink Node: 441700
---