---
Foxhunt -
Sat. Feb. 5

All members and non-members are invited to find the "fox". The purpose of the foxhunt is to track down a hidden transmitter. See the details on the GBARC WIKI.
---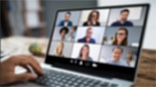 Monthly Meeting -
January 18 at 7:45pm ET
We invite all amateur radio operators and those looking to become licensed to visit us at our next meeting. This meeting will be held via Zoom.
---
Weekly net -
January 20 at 8:00pm ET
GBARC holds a weekly net in order to practice net protocol, pass club and technical information, and hold a general rag chew. Our weekly nets are held each Thursday at 8pm Eastern Time. You can participate in the net by listening to the linked repeaters at:
VHF Repeater WA1RJI
Receive: 146.445 MHz
Transmit: 147.445 MHz (+1MHz offset)
CTCSS Tone: 77Hz


UHF Repeater N1KGN
Frequency: 441.700 MHz
Transmit: 446.700 MHz (+5MHz offset)
CTCSS Tone: 77Hz
Echolink Node: 441700
---